Call me
More information
Commercial property with apartment in centre l´Estartit
126 m2 Constructed | 3 Beds | €250.000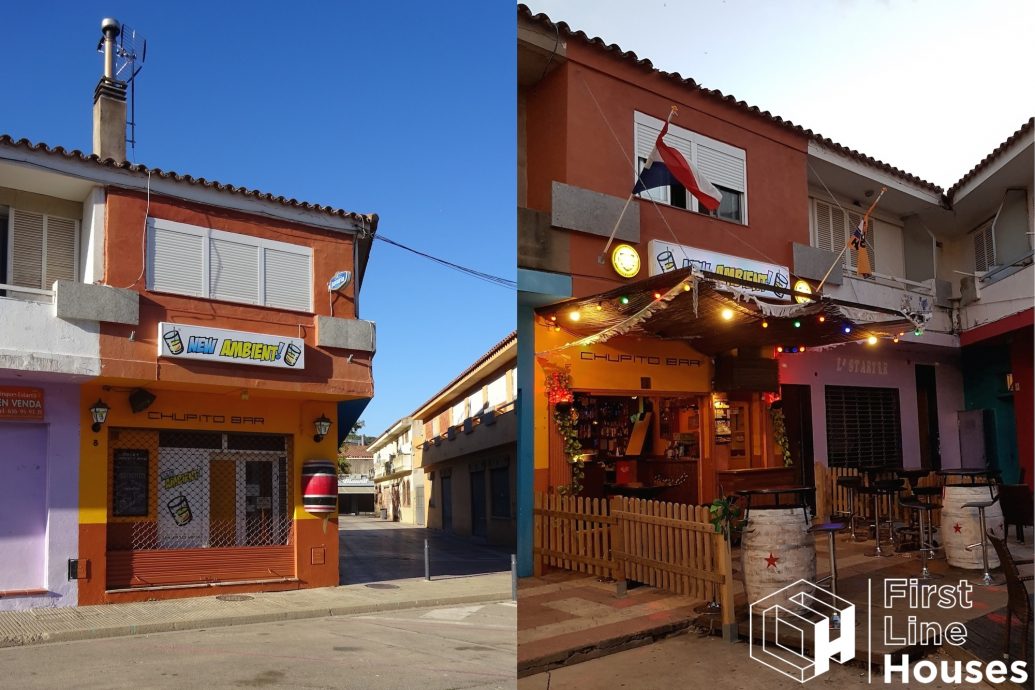 Commercial property with apartment in centre l´Estartit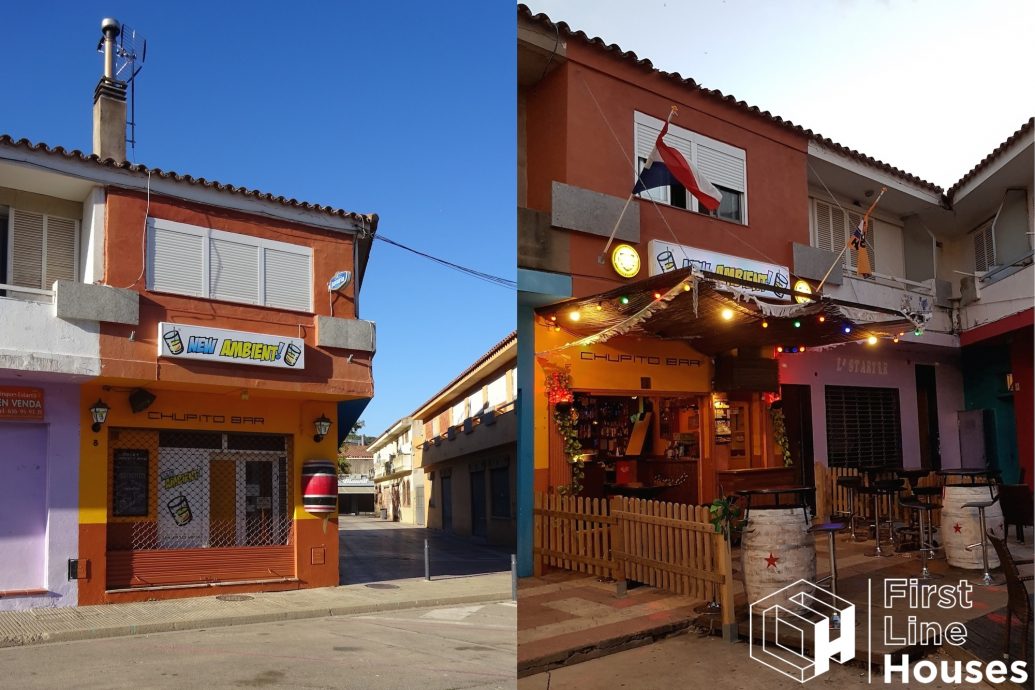 This commercial property with apartment in centre l´Estartit is found on a popular square with bars. Offering a vibrant seasonal business, with a music bar license. It is a popular meeting point for many tourists and it has been running successfully for many years. The complete property is for sale, including the business premises and an apartment above it. Or the commercial part can be transferred and rented. Please inform about the possibilities.
The business premises counts with 63 m2 on one floor and a terrace on the square. It is a fully equipped bar and in full operation. The property is sold or transferred with all inventory and installations to continue working from the first day. The business has all the necessary licenses and is free of brewery contracts.
The apartment on the first floor has a living / dining room with fireplace, an individual kitchen, a double bedroom with fitted wardrobes, an individual bedroom and a bathroom with a bathtub. The upper floor holds another bedroom with plenty of storage space. There is a cosy roof top terrace with nice views of the village, the sea and the mountains surrounding l´Estartit.
It is the perfect property for investors to start with a successful business straight away, which gives direct return on investment.
Location
Located in the heart of Empordà, the town of Begur and its beaches are one of the most wonderful spots on the Costa Brava. The town boundary takes in the impressive hills of the Begur Massif and an extensive coastline washed by the Mediterranean sea. Begur's old town preserves numerous monuments left as legacies of significant moments in the town's history. It is found high on a hilltop, presiding over the surrounding Catalonian countryside, offering her visitors fantastic views, interesting cobbled streets and narrow tree lined roads to explore. The central square is an ideal resting place to sit and enjoy the Catalonian way of life over a glass of the excellent local wine, made from grapes grown in the nearby hills. Together with its eight coves and small beaches, and the Romanesque centre of the village of Esclanyà, Begur and its natural surroundings are an unforgettable place to visit.
Pals is a beautiful medieval village that has preserved its historical and cultural heritage throughout the centuries. It was built around a fortress on the top of a mountain, overlooking the rolling landscape up to the Montgrí Massif. The historic quarter features picturesque arches and doors and in its cobbled streets you find several art galleries and small shops selling artisan pottery. Pals´ surroundings offer a beautiful natural park, an immense beach, dunes and rice fields. Various gastronomic and cultural events are organised throughout the year.
View more Pals / Begur properties to buy