Call me
More information
Holiday villa for sale with spectacular sea view in Lloret de Mar
331 m2 Constructed | 9 Beds | €850.000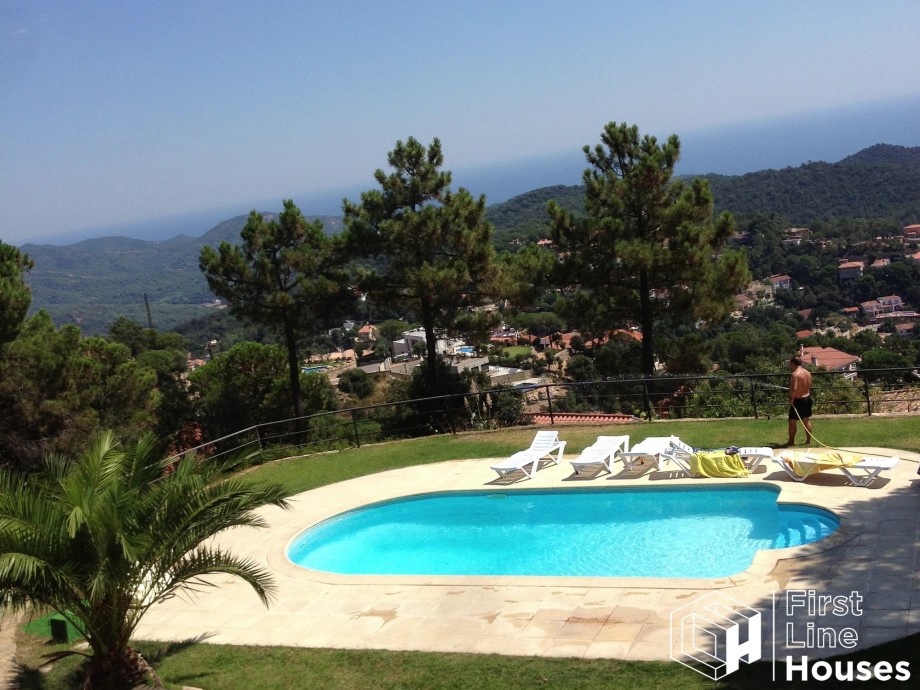 Holiday villa for sale with spectacular sea view in Lloret de Mar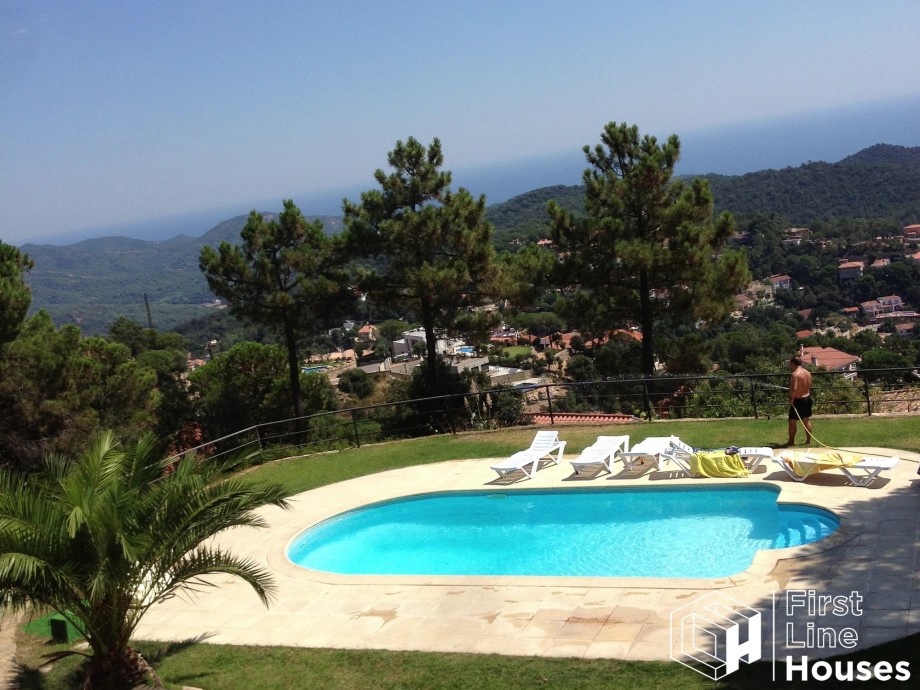 This fantastic property on top of the hill gives you unique panoramic view, while overlooking your own private swimming pool. The property has a wonderfully large terrace with a barbecue area where you will enjoy the Spanish sun and family fun. On the ground floor you find a great living and dining room with a beautiful fireplace, where you have direct access to the terrace to enjoy the views. An equally large kitchen is well suited as a dining area as well. With its 9 double bedrooms the villa is especially fitted for large families or for summer rental. The villa is of recent construction with nice finishes and is ready to move into. A unique place in a comfortable residential area, at short distance from the beach and the city centre.
The villa is situated in a residential area, 4 km from the centre of Lloret de Mar. The area has a restaurant, a small supermarket and residents have access to all sorts of facilities, such as a swimming pool, tennis court and basket ball. The beautiful sand beach of Cala Canyelles is only 5 minutes away.
Location
Lloret de Mar, equal to the rest of the Costa Brava, has always attracted "sun and beach" tourism because of its privileged location. Combined with the vibrant night entertainment this provides Lloret de Mar´s image as you know it. However, we invite you to also discover the other tourism of the village: family, sports, gastronomy and culture.
View more Serra Brava properties to buy